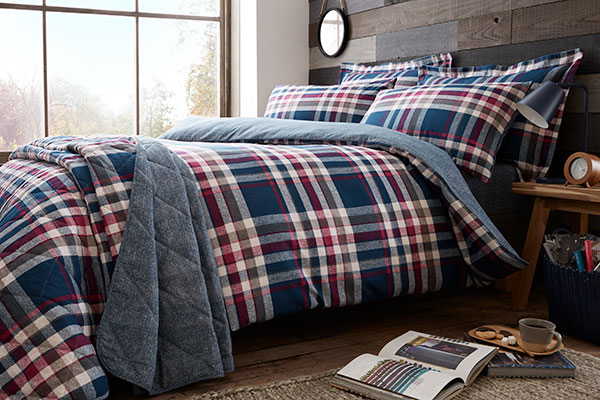 Enhance your bedroom décor and create your dream sleeping space with our stunning selection of bed linen such as duvet covers, bed sheets, pillowcases, and bedspreads. We have everything you need to create a blissful bedroom where you can unwind. Shop our duvets, pillows, mattresses, and more to have complete comfort and relaxation.
Why not treat yourself to our luxurious accessories like silk pillowcases, weighted blankets, sherpa throws and electric blankets. Whether you prefer 100% cotton, brushed cotton, printed, or plain, we have styles and materials to suit everyone's taste.
Don't forget to shop our Kid's Bed Linen to find vibrant designs sure to light up your child's room. From outer space to unicorns and rainbows, our bedding will transform your child's space into a magical adventure.