Getting the most from your Parasol:
Garden parasols are an ideal way to protect you from the sun when you are sitting outside. To ensure longevity, parasols require care to ensure you get the most out of them as possible. Parasols must be kept inside during harsh weather, as if they are left outside wind and rain can damage its cover. Parasols bases are generally hard wearing and durable - concrete parasol bases can be left out all year round, while polyresin and brass parasol bases can be brought in during harsh weather.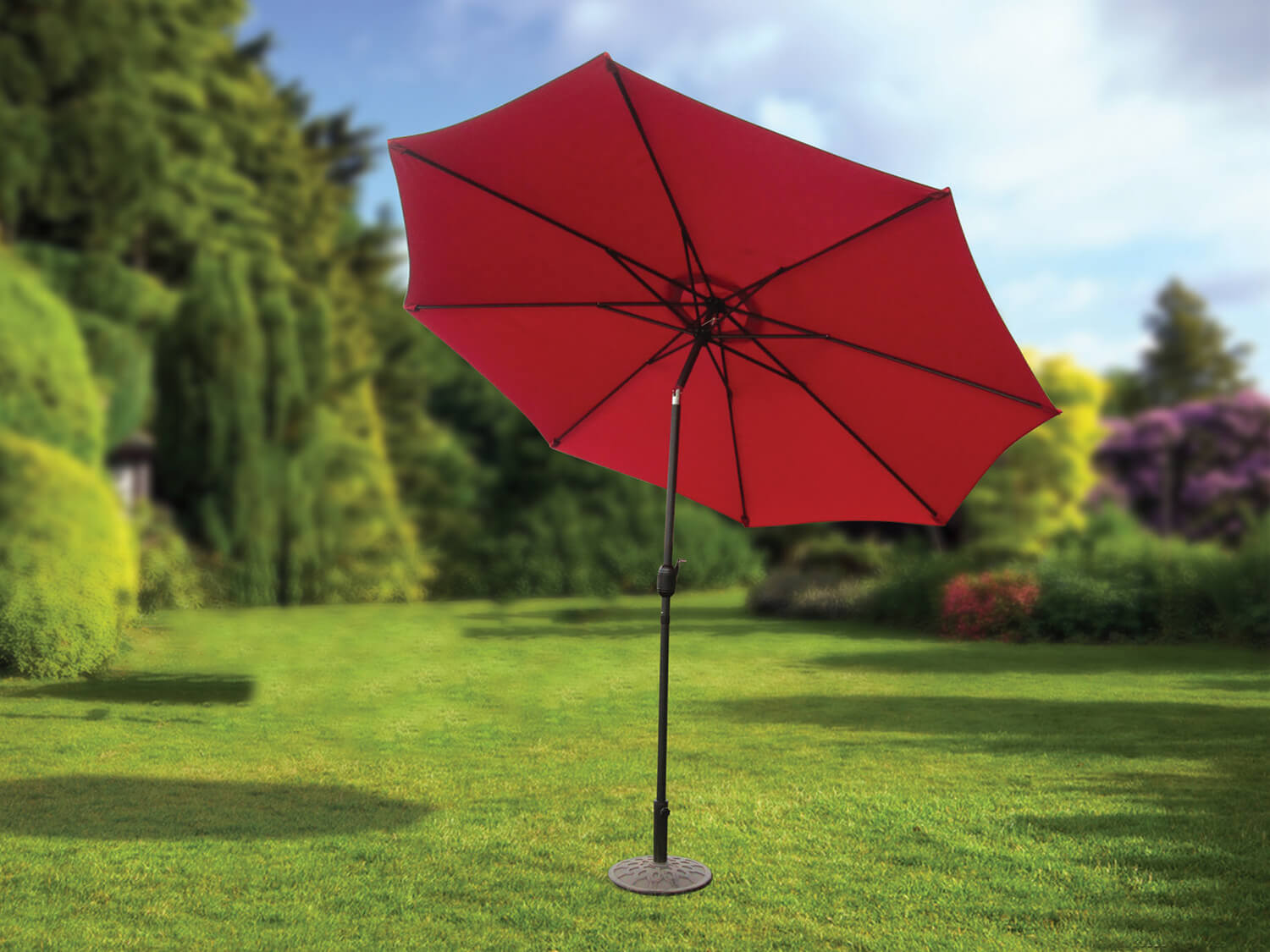 Maintenance
Parasols must be stored in a dry place when not in use or during harsh weather to avoid overexposure to the elements. Make sure to lower your parasol when not in use as this will protect it from the elements and ensure its longevity.
Cleaning
If you wish to clean your parasol, you can brush away all dirt and debris with a towel or brush. Wipe away the surface - if plastic or polyester only - with a solution of warm water and mild soap, before leaving it to dry naturally. If this is not possible, wipe down with a clean towel. Its aluminium frame can be wiped down with lukewarm water and a gentle soap - adding lemon juice or vinegar to this solution will help it keep its shine. Concrete parasol bases can be hosed down with water, while polyresin and brass bases can be cleaned with lukewarm water and mild soap.