Introduction
Gazebos provide a stylish and fun way to relax outside in the shade, while adding design to your outdoor space. It's important to care for your gazebo as the proper maintenance will ensure longevity.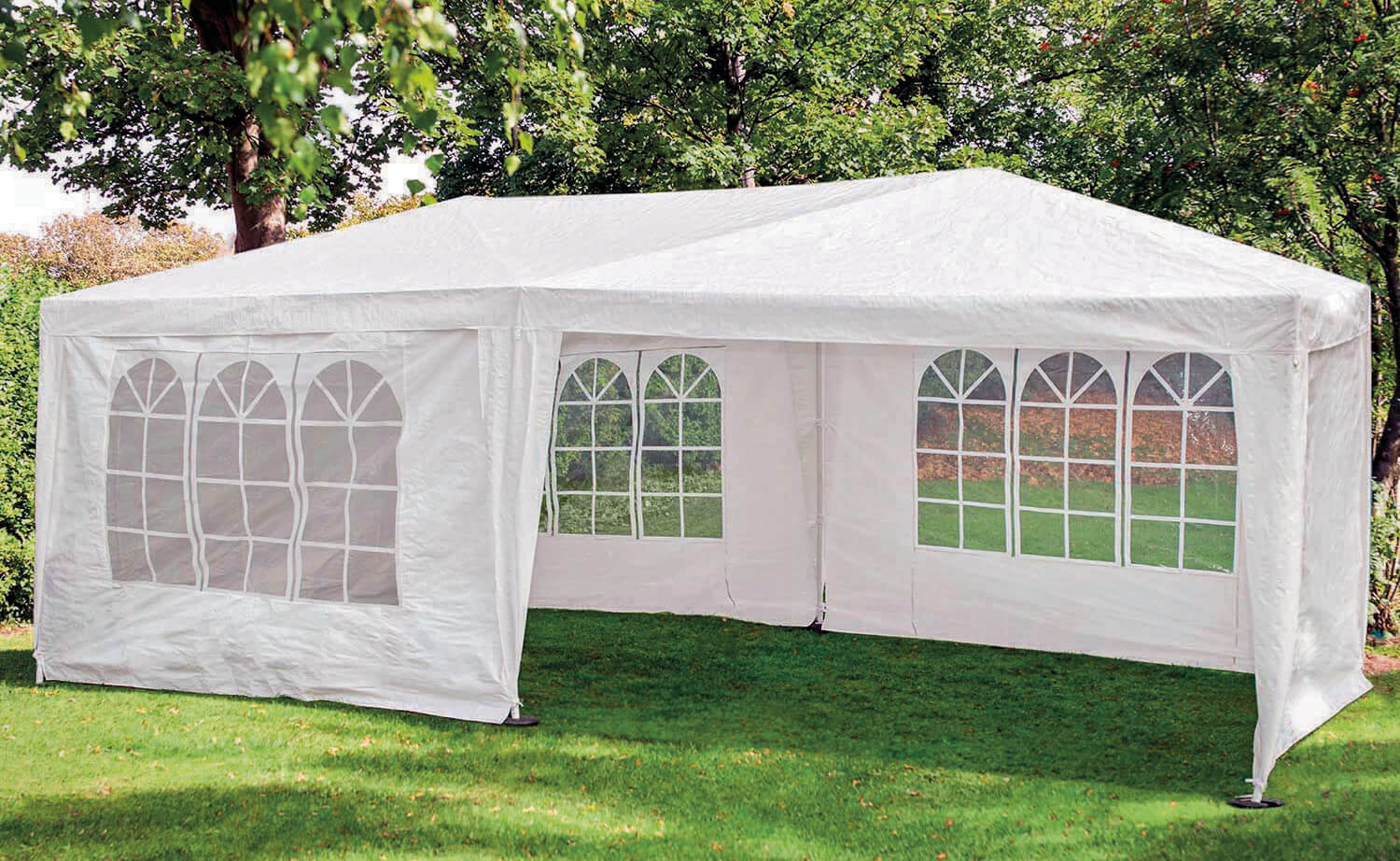 Maintenance - Pop Up Gazebo/Party Marquee Gazebo
These Gazebos should not be used in heavy rain or windy conditions as they do not provide shelter against adverse weather conditions. The fabric of the gazebos is water resistant, but not waterproof. Avoid assembling your gazebo in exposed locations. Gazebos of this nature must be tied down using guy lines. Additional support can be achieved using Gazebo Weights. Do not set up your gazebo close to an open fire.
When taking down the gazebo let the canopy dry completely before storing to avoid a build up of mildew. Gazebos (both cover and frame) should be stored in a place when not in use, as this will ensure their longevity. We do not recommend that you gazebo is left assembled overnight.
Maintenance - Oman/Santa Cruz/Havana Gazebo
Please ensure that the metal frame is secured to a fixed structure to provide additional stability using a guy line or other suitable equipment. Please remove the top cover durinng very windy conditions. The top cover will act as a "wind sail" during very windy conditions and if not removed may be damaged or cause the gazebo frame to buckle. Side curtains should be opened and be securely tied to the side frame when not in use. Avoid assembling your gazebo in exposed locations.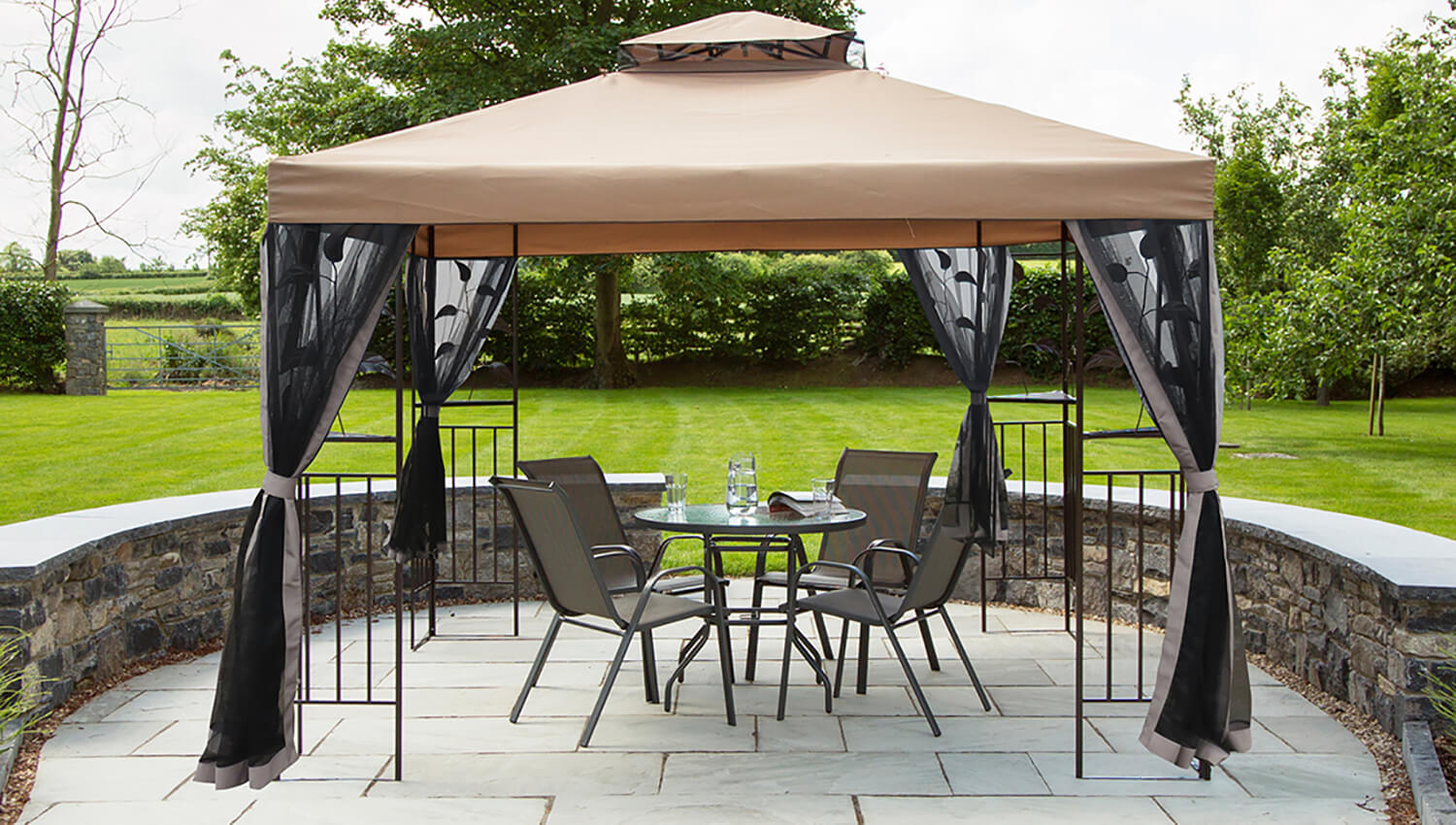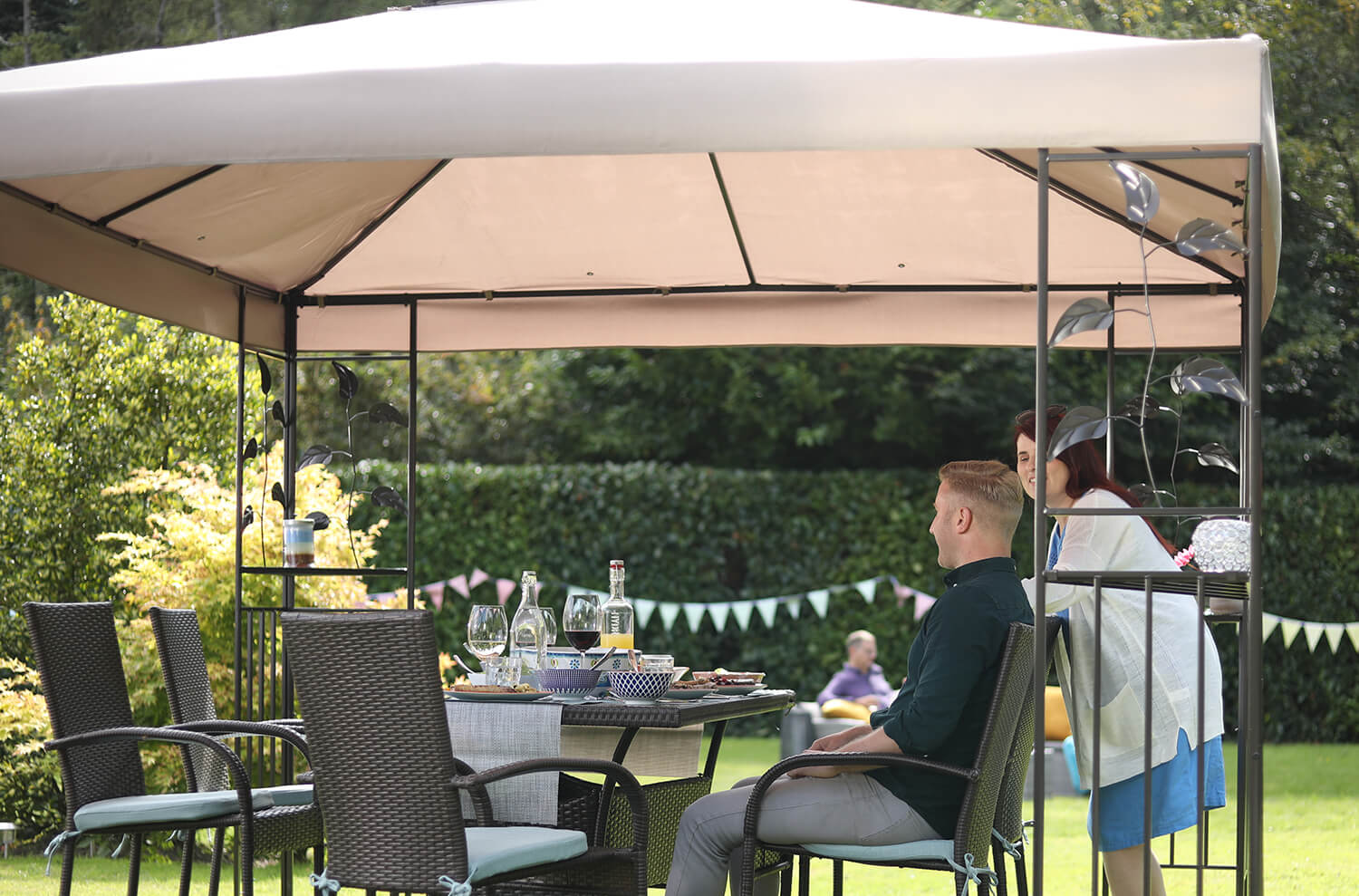 Cleaning
Your gazebo can be cleaned by brushing all dirt and debris off the cover with a towel or brush. Wipe down the surface (if plastic or polyester only) with a solution of lukewarm water and a mild soap, before leaving it to dry naturally. If this is not possible wipe down with a clean towel