Picture Frames Buying Guide
Picture Frame Buying Guide
Do you have a smartphone full of memorable images that you don't truly get to appreciate? If so, it's time to get them printed off and allow them to be showcased in eye catching photo frames. It's time to get offline and display your photos to all your friends and family on a real wall for a change!
What type of frame should I buy?
The type of frame that you choose will depend on the size of the image, the room and on your own personal taste. In general, the following guidelines should be used when you are deciding what frame will work best for you.
Know the size of the image that you want to purchase the frame for
Decide if you would like the frame with our without a mount as the mount will have an impact on the size of frame that you will requre
Think about the design that you would like. The décor in the room should help you to decide what style would suit best
What size of frame should I buy?
When you measure the picture that you would like to frame you will then be clear on the size of frame required. In order to do this you will need to follow our measuring guide steps:
Place your image on a flat surface
Measure both the length and the width in inches
Once you have confirmed your picture size you can then choose what size we have that suits your measurements
On all of our frames, we provide the following information in both centimetres and inches
What style should I buy?
Once you have your measurements it's time to look at our range of frames and what design would work best for you. We have a beautiful range of both modern and traditional photo frames so there is something for everyone.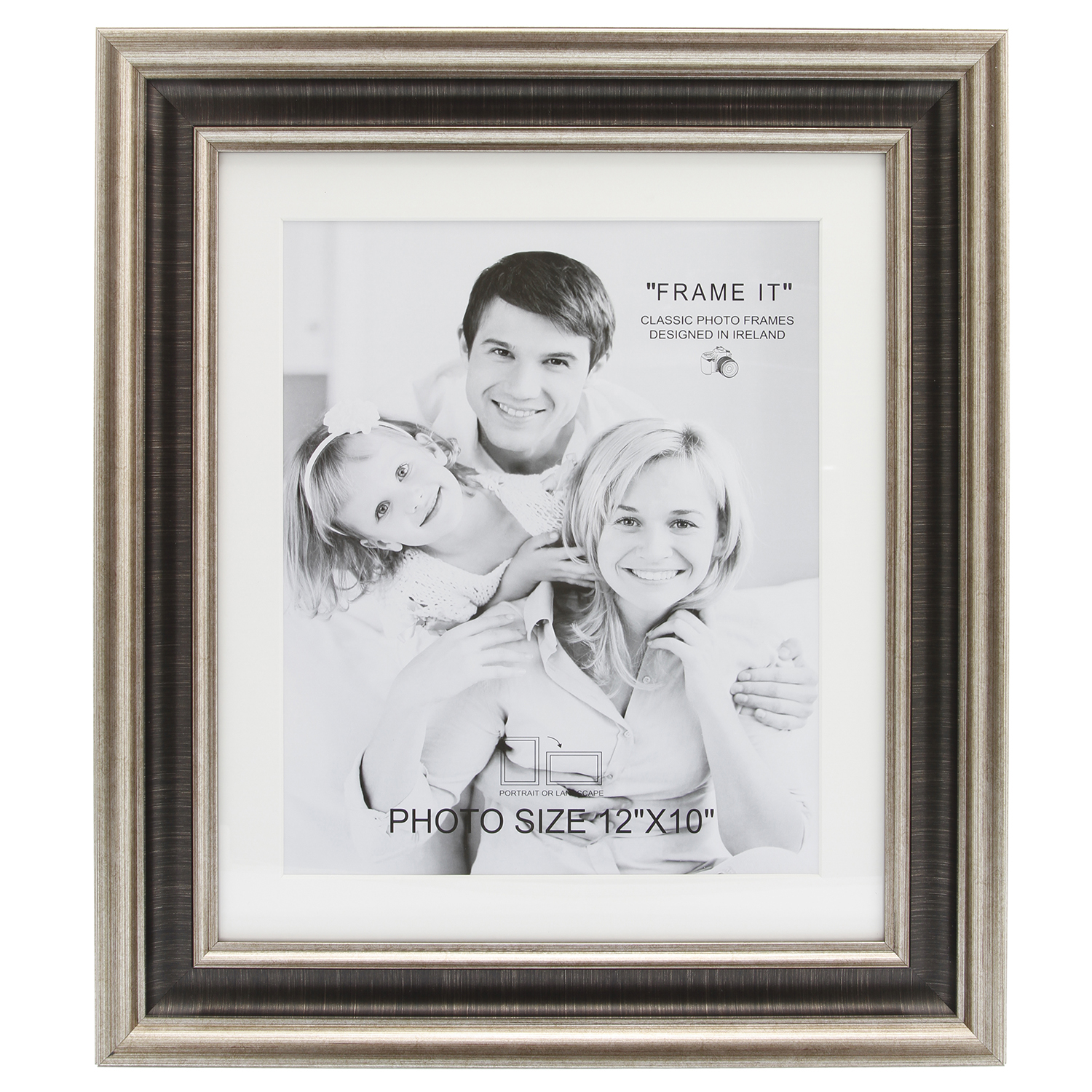 If you are looking for something more traditional then look no further than our Antique Bronze range.
The Metz range is a perfect addititon to any contemporary home
If you are looking to inject some glamour in to your home then our Natural Silver range is for you.
How To Achieve A Look
This all depends on what room you would like to put the frame in. For each room there are many different variables that you will need to consider. These guidelines will help you get started, but you should adjust your decorating according to your own tastes and preferences. Use these rules to get started, but don't be afraid to break them and go with your instincts if something feels right to you.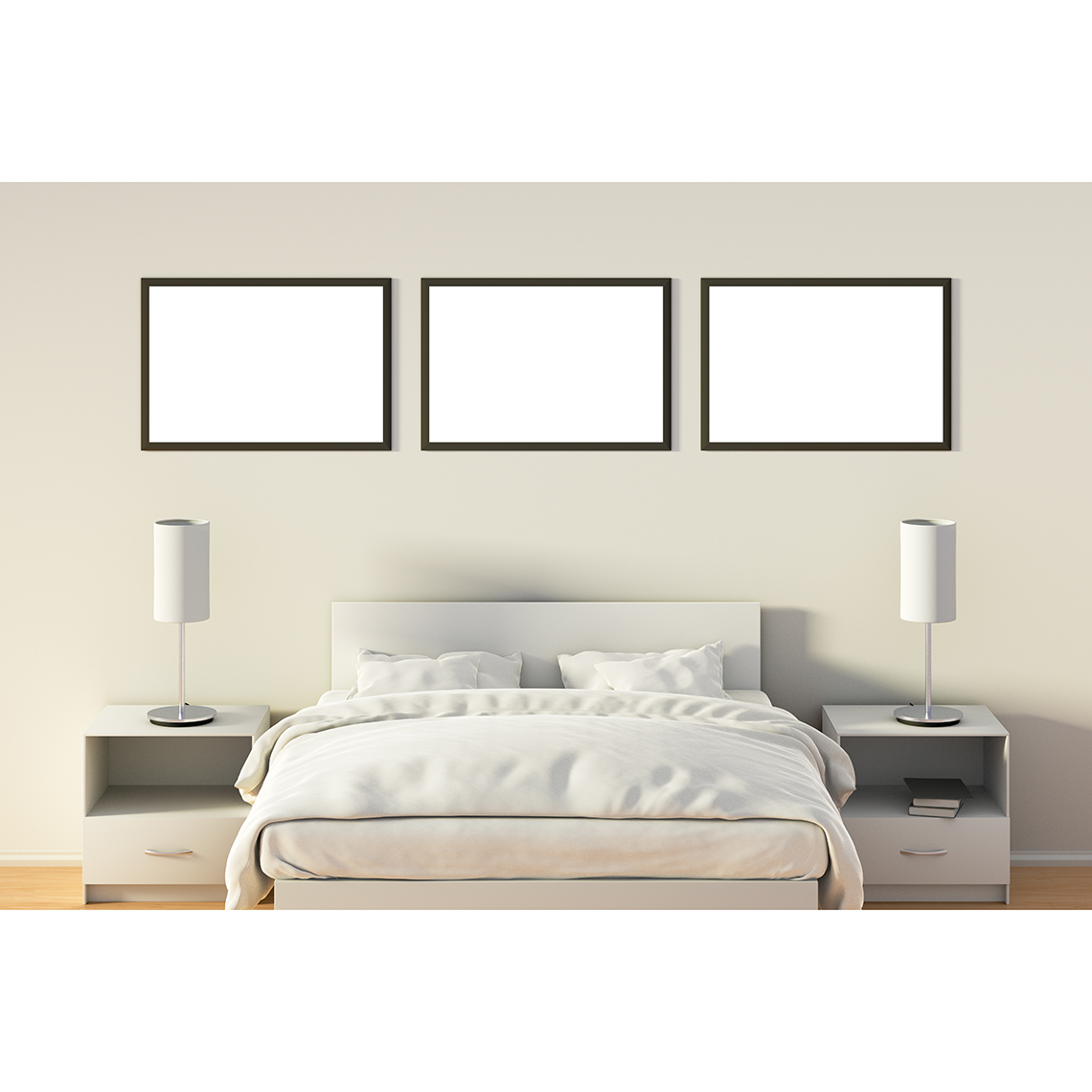 The Bedroom Minimalist
The wall above the bed is the most visible real estate in the room, so don't leave it empty! You should aim to fill this space with something that makes you smile.
The frames should occupy no less than two-thirds of the area above the headboard but not extend beyond it's edges unless you have bedside tables, which in this case they may extend out to the edge of where the bedside tables end. Steer clear of minuscule dimensions as they will not fit right.
In the bedroom groups of 3 frames work very well. They could either be hung with the largest in the centre, or two of the same size on both sides of the third. It is good if the 3 images are related in character or colour scheme.
Do make sure that hanging artwork ropes or wires do not show when paintings are hung on walls. To prevent this from happening we have many solutions for you to use in our Wall Hanging Solutions.
The Living Room Gallery Wall
You know when you are looking at a picture frame in a room and it just looks off? Chances are it's hung too high. Frames should be hung six-nine incles over a major funiture piece like a sofa or console table.
When choosing your frames, consider an arrangement of about 36 inches wide for above a sofa. When in doubt, the bigger the collage of frames the more impact it will have.
The most important tip here is to have fun when hanging a collage of frames, and not to worry too much about getting things perfect. You are not doing anything structural to your walls and your house isn't going to fall down if you don't hang the pictures right.
If you hang something up and want to move it, it's easy to fix using our Wall Hanging Solutions. For example, you should have a look at Command Large Picture Hanging Strips, which would be ideal for smaller frames. All Command solutions require no nails and are quick and easy to use. We've put a handy instructional video for Command Large Picture Hanging Strips at the bottom of this page.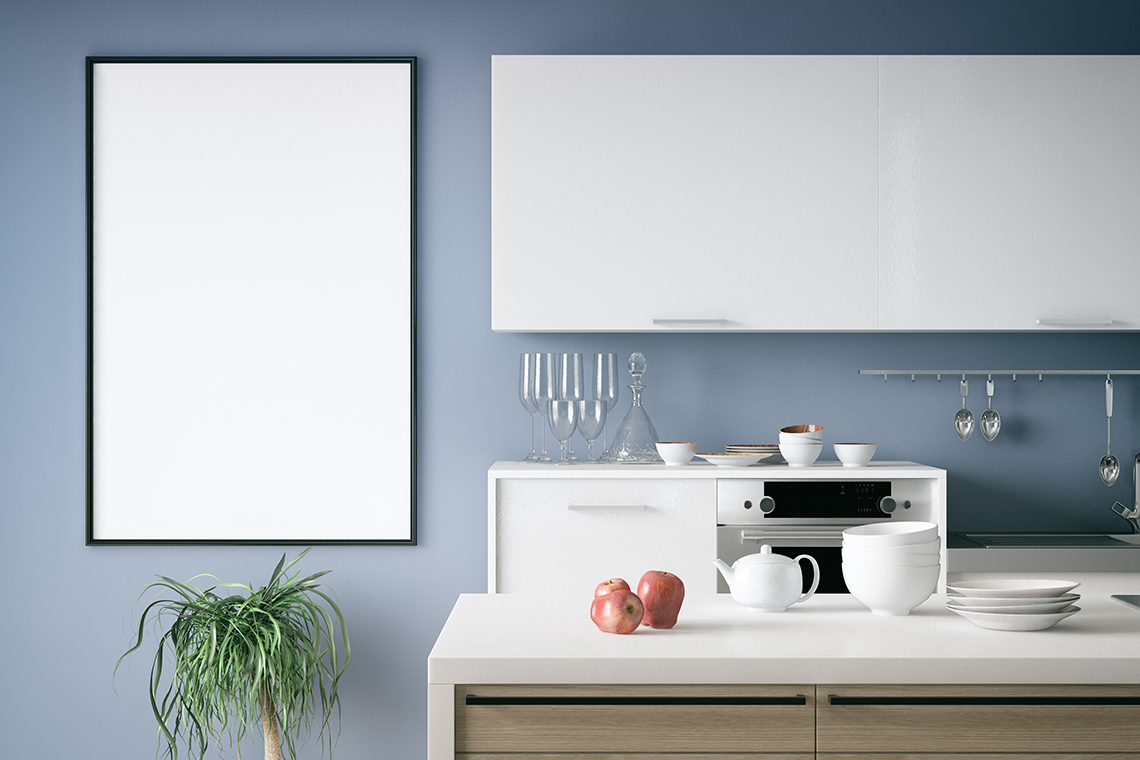 The Kitchen Traditionalist
The kitchen really is the heart of the home, where all the family gathers. So if you have a stretch of wall in your kitchen unoccupied by upper cabinets, this would be a great place to add in a picture frame and showcase your memories.
When hanging a single piece on a wall, the centre of the picture should be about 60 inches off the ground, which places it at eye level. Try to position picture frames away from direct light and high humidity.
For hanging solutions, you should take a look at Takker, which would be ideal for a larger frame. All Takker Solutions are easy to use and leave minimal damage, with only 1mm holes remaining when removed correctly.
How Do I Hang My Frame?
The first step is to decide where you would like the frame to hang. Recruit a helper to hold the frame on the wall while you evaluate its placement using the following guidelines:
The centre of the frame should be at eye level, approximately 60" from the floor
Leave at least a 3"-6" gap between the top of a sofa and the bottom of the picture frame, and 4"-8" from a table top
Treat a collage of frames as a single unit
Centre the frame or grouping within the available wall space or over the piece of furniture below it
Position pictures away from direct light and high humidity
What should I use to hang my frame?
There are many hardware options for hanging frames. The packaging of each hanging solution will generally provide the maximum weight that each one is designed to hold. To find the weight of the frame, weight yourself on a bathroom scale while holding the picture and then subtact your weight from it. We have a fantastic selection of bathroom scales here
Once you are clear on the weight that you need to support, you will be able to shop from a large range of wall hanging solutions that we have. If your priority is to ensure minimal damage to your walls and the weight of the frame is 4 pounds or less then the Command wall hanging solutions are for you. Command is also ideal for rental accommodation where putting a permanent hole in a wall is not an option. Command is suitable to be used on painted, stained or varnished wood, glass, tile, painted cinder block, plaster, metal and painting wallboard.
Another great hanging solution is Takker. Takker can support a frame, anything up to 10kgs in weight. It is suitable to use across a variety of different surfaces including plaster, plasterboard, wood, fencing, trellising and aeirated concrete block. For harder surfaces such as exposed brick, exposed concrete block or ceramic tiles, you will need to use Takker Hardwall. When removed correctly Takker will leave 1mm holes behind and Takker Hardwall will leave 3mm holes behind
For all hardwall hanging solutions look no further than our X Hardwall Range. These are easy to use and ideal for hard wall surfaces. Hardwall plastic hooks work on concrete, cement, cinder block, thin plaster over concrete, soft smooth brick, soft stone and hard wood. The surface of the wall must be smooth so the back surface of the hook is in full contact with the wall. No anchors needed, all you need is a hammer!